The Crown Prince and Princess of Denmark are currently in Canada. Today the couple had a busy day in the country's capital; today they attended wreath laying and sign the guestbook at the National War Memorial of Canada. The couple then took a boat ride on the Ottawa River; they later went to the Canadian Museum of History.

The Crown Prince and Princess also met with the Governor General and his wife at Rideau Hall, later they attended a round table discussion on Skin Cancer Prevention.

In the pictures above we see the couple on their visited Centennial Public School which has an anti-bullying program. The couple will later attend a reception at the Danish Ambassador which will be attended by various business delegates.

The Crown Prince and Princess will then spend the tomorrow and Friday in Toronto!

Photo source: Jean Levac / Ottawa Citizen
I've never been more emotional about any social media post in my entire life

UPDATE: guys Beth Broderick tweeted yesterday that this Salem is THE SAME SALEM!!! He's 20 years old man!!!! 20!

That Salem is still kicking is all I care about.
"It's never, never, never the woman's fault. No man has a right to raise a hand to a woman. No means no. […] The one regret I have is we call it domestic violence as if it's a domesticated cat. It is the most vicious form of violence there is, because not only the physical scars are left, the psychological scars that are left. This whole culture for so long has put the onus on the woman. What were you wearing? What did you say? What did you do to provoke? That is never the appropriate question." —
Joe Biden on Today this morning (h/t Joy)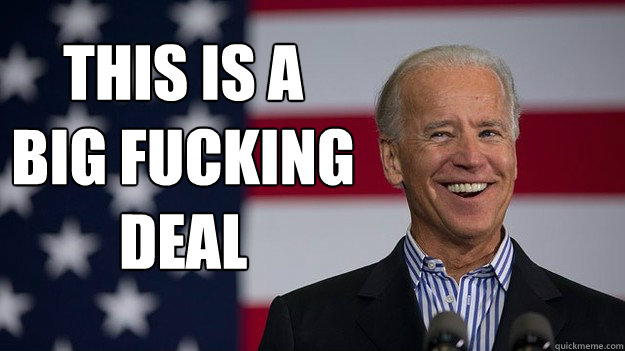 "
1) I want to rent hotel rooms with you and spend more than half our time being inside.
2) I want to get lost while we're driving because I can't read maps and you are too stubborn to ask for directions.
3) I want to eat drive-thru food with you on the floor of our first apartment.
4) I want to get drunk in public and have you take me home while I hit on you.
5) I want to go on long adventures with you.
6) I want to go to the movies and make out with you in the back like a couple of over-excited teenagers.
7) I want to lay with you under the stars and talk about the future like I've got it all planned.
8) I want to break in your arms once in a while because I don't have it all planned.
9) I want to bore with you with my favorite shows and movies even though you insist it is okay.
10) I want to play video games with you and sulk when I lose.
11) I want to paint you in my poems.
12) I want to dance with you.
13) I want to spend the rest of my life with you, knowing there's no place else I'd rather be.
" —
13 important things I want you to know.
- A
(via
iship-usdarling
)
"
So when people leave, I've learned the secret: let them. Because, most of the time, they have to.
Let them walk away and go places. Let them have adventures in the wild without you. Let them travel the world and explore life beyond a horizon that you exist in. And know, deep down, that heroes aren't qualified by their capacity to stay but by their decision to return.
" — The Staying Philosophy (Everyday Isa)